Likes:

1

Date: 30 January 2017
Author: By raluca
Comments: (0)
Trump's Visa Ban Causes Damage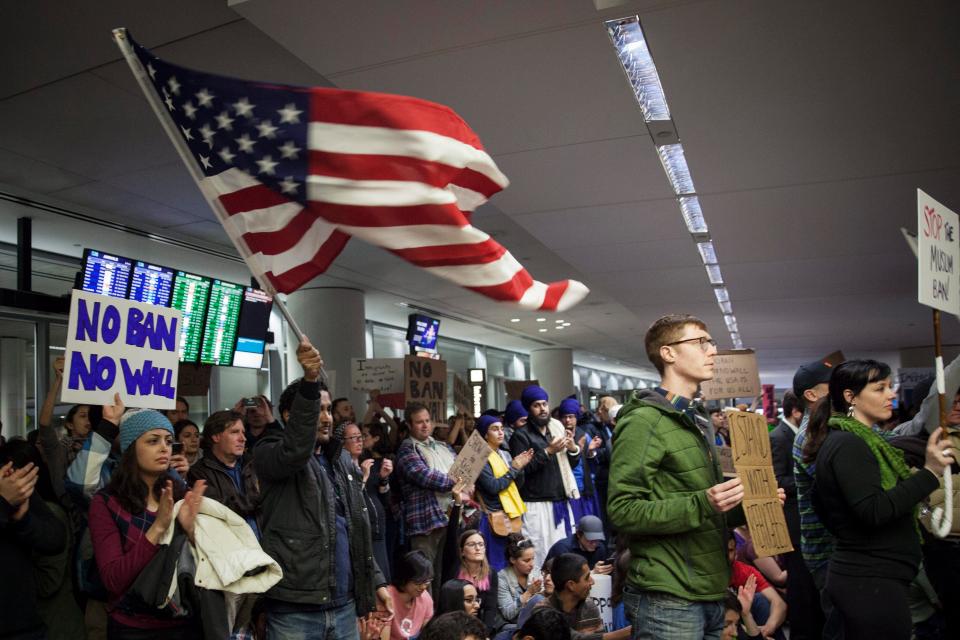 Donald Trump's ban puts a 90-day pause on visas and immigration from seven countries including Iraq, Syria, Sudan, Iran, Libya, Yemen and Somalia. This ban, already stopping thousands of people from traveling freely to and from the US, also applies to foreigners with dual-nationality.
"I'm establishing new vetting measures to keep radical Islamic terrorists out of the United States of America," Mr Trump said as he signed the order at the Pentagon. "Don't want them here."
Detention came just hours after Trump signed the new executive order and those already flying when order came into effect were detained on arrival. Saturday saw border chaos and confusion at airports in the US. Amidst custom officials struggling to understand and implement the new policies, thousands of people took part in protests at airports all over the country.
In a new development on Saturady night, a federal judge granted emergency stay, halting deportation of valid visa holders after they had landed at US airports.
Trump's executive order has prompted fury across the Muslim-majority countires, who consider it humiliating and discriminatory. It drew widespread criticism from Western allies including France and Germany, Arab American advocacy groups and human rights organizations, who judge Trump's executive order as racist, insulting and segregational. The ban has also been condemned as unconstitutional by the American Civil Liberties Union.
Iran has condemned its inclusion in the US visa ban as an "open affront against the Muslim world and the Iranian nation" and vowed to retaliate by applying reciprocal measure against the US visas.
After coming under an intense pressure to condemn the order, especially since many UK citizens with dual nationality have been affected by it, British PM Theresa May issued a late-night statement, saying that she "does not agree with this kind of approach". Earlier on Saturday, after being asked three times to give her opinion on the matter, she said only: "The United States is responsible for the United States's policy on refugees."
In light of these events, many call for Trump to urgently overturn the policy, warning that such rash moves by one of the most powerful man on the planet could exacerbate already dangerously inflammable situation.