Likes:

0

Date: 30 January 2017
Author: By raluca
Comments: (0)
Trump's and May's Special Relationship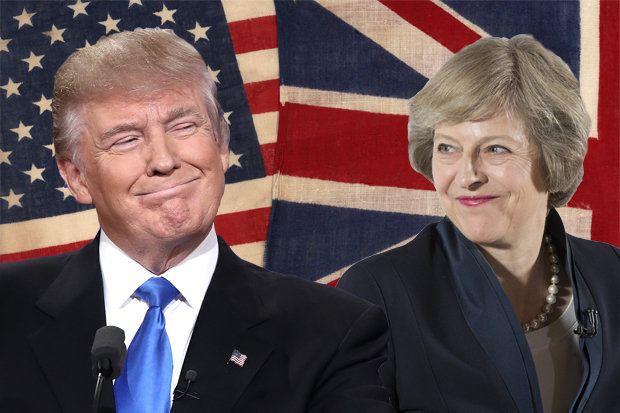 It all sounded so nice few days ago. Donald Trump and Theresa May held a short but friendly joint press conference at the White House last week on Friday. Both May and Trump made positive comments on the conference and the future of the two countries.
Trump played down the prospect of an early lifting of Russian sanctions and expressed his support for Brexit. In his words: "I think it will end up being a fantastic thing for the United Kingdom."
The friendly relations between the two states needed to be secured and May's strategy seemed to work. After the conference, May announced that the Queen has invited Trump to come to the UK later this year for a state visit. Except for a little incident when a BBC journalist asked a provocative question regarding Trumps position on torture, everything went down pretty well.
However, just a day later, after Trump's visa ban on seven Muslim-majority countries, the visit has swiftly turned into an embarrassing memory for Downing Street. After being fiercely criticized for refusing to condemn Trump for banning refugees during press conference in Turkey on Saturday, May did make a statement disagreeing with Trump's measures early on Sunday, claiming that the UK would "make representations" if British citizens were affected by the US ban. Home secretaries are currently on the phone with their US counterparts discussing the issue.
In a new development, a petition to prevent Donald Trump from making a State Visit to the United Kingdom already has more than 500 000 signatures, which means it will be considered for a debate in the Parliament. The petition is a direct response to Trumps travel ban and the reason for the demand is that Trump's visit 'would cause embarrassment to Her Majesty the Queen'. Among those calling for a cancelation are Jeremy Corbyn, Ruth Davidson and Tim Farron. So far, Downing Street insisted that there were no plans to call off the visit.
The US and the UK have common interests and a long history of friendship, but under present circumstances the character of this special relationship remains questionable.